IT Executive Leadership
Unlocking Your Teams Potential
Clarity is proven to increase productivity.  Effective leaders take a no-nonsense approach to determining what can be accomplished with the resources at hand.  Success is more dependent on your ability to operate as an effective team than on your specific budget or resources.  To unlock your potential, you must promote the voice of IT and form a cohesive, credible leadership team that can drive the necessary change.
Focus on what's important

Address the underlying obstacles

Baseline and continually improve

Maximize the potential of a cohesive team

Use your data for a macro view of your team and business to stay focused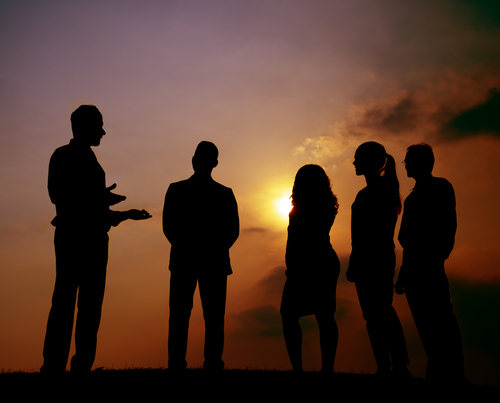 IT Executive Mentoring
Executive mentoring helps your IT leadership team learn and nurture both their IT and business skills. Within the realm of IT, we'll ensure all participants have a comprehensive knowledge of the purpose of IT, how IT operates, and how all the players work together as you structure the organization and its constituents to facilitate operational efficiency, organizational maturity and team cohesiveness. But IT lives within the constructs of business. Politics, culture, style and insecurities can inhibit the progression of many potential IT leaders within your organization. These encumbrances can impede the advancement of even your most talented leadership candidates as they attain a reputation (perceived or real) that often puts them in a box.
View or download our one-pager PDF here.
Metrics for Success
We have developed a proven framework for metric definition and measurement. It is designed to provide meaningful insight to all stakeholders – business and IT. It ensures that the most effective measures are adopted as the maturity of the organization grows. Data will be identified at its source to introduce and support valid metrics. Some of these metrics will convert to Key Performance Indicators.
The KPIs support alignment to business goals through Critical Success Factors (CSF). With this information each level of the organization can focus on common business outcomes and set appropriate targets for quantifiable improvement. Each of the metric levels complement each other; the lower the level the more granular the focus. As actions are taken based on low level metric guidance, the impact rolls up to upper levels, as well. This moves the needle no matter what your IT responsibilities may be.
View or download our one-pager PDF here.
Strategic Planning and Team Effectiveness
Creating a safe environment that is free of distraction with solid ground rules, open communication and with meditation to enforce respect among participants. Playing to the strengths of each of the team members we use techniques to build an atmosphere of positive intent and enablement to the table. Starting with the bigger picture, the business goals, we determine how we can align activities with outcomes. The activities that display value to the business are then framed with tasks and timelines to enforce accountability. We then 'sell' these initiatives to the correct audiences with a valid 'why' and 'what's in it for me' considerations ensuring that the whole team can deliver consistent, unified messages.
View or download our one-pager PDF here.
Technical Debt
Like a financial debt, the technical debt incurs interest payments, which come in the form of extra effort that are incurred in the future development and support of IT services. We focus on the foundational practices and processes that can reduce an organization's interest rate on that debt, or eliminate the debt, all together. We put an emphasis on processes that are needed to sustain the level of risk and cost that either do not exist or are not followed consistently.
View or download our one-pager PDF here.